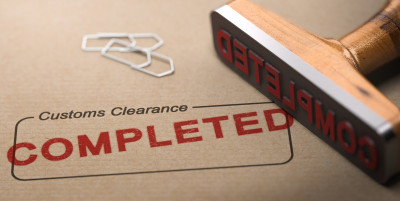 One of the challenges of being a customs broker is that you never know what to expect. Finding innovative solutions to our clients' problems is definitely the most rewarding part of the work we do here at RBI HE. Below are two recent examples that come to mind.
Bringing a pump truck from Montreal to the U.S.
Last year, we had a client from Texas who wanted to purchase a concrete pump truck at an auction in Montreal. To get the ball rolling, we made sure the DOT and EPA labels complied with U.S. Department of Transportation regulations. The client had initially planned on flying a driver to Canada to pick up the vehicle. Meanwhile, COVID-19 restrictions turned to be stricter than anticipated and the driver was not able to enter the country. That's when they asked us to find a solution!
We contacted a towing company in Montreal and found a safe yard in the USA where the truck could be hauled. All that would be left was for the driver to come and pick it up – a solution which the client found satisfactory. However, when it came time to tow the pump truck, its outriggers were blocked so it could not be moved, creating a brand-new problem for us to deal with.
Next, we used our network of customs brokers in Canada to find a local mechanic who could go and fix the truck in a timely manner. Once this was done, the vehicle was towed across the American border to the safe yard. Our client was very happy and relieved when the pump truck finally arrived since his company urgently needed it to complete a crucial project.
Using an RV as partial payment for a dream house
The second situation also has a Lone Star state connection. A Canadian gentleman and his wife vacationing in Texas were referred to us by one of our regular clients. The couple had fallen in love with a home that they wished to purchase – and wanted to give their RV to the seller as an initial down payment. Before reaching out to us, every other broker they had contacted said this was not possible.
Instead, they were told that they would have to drive the vehicle back to Canada and then bring it back again for clearance at the American border. This option involved a tremendous amount of driving, which they really wanted to avoid. We knew there had to be a better way to do this!
So we rolled up our sleeves and took care of all the necessary – and extensive – paperwork to ensure their RV managed to clear US Customs. Soon after, the couple were able to finalize the purchase of their dream home in Texas.
In both cases, we made use of our expertise and industry contacts to find quick and cost-effective solutions for our clients. Going above and beyond is what allows RBI HE to provide unparalleled service in the import of heavy equipment into the United States.