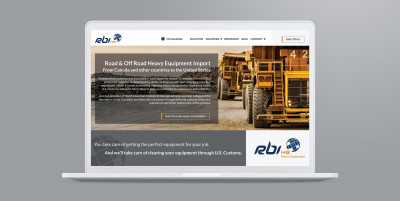 We are proud to launch the new RBI HE website, your one-stop resource for hassle-free customs clearance of heavy machinery into the United States. RBI HE is a division of RBI USA, which has been offering integrated customs management solutions for over 30 years.
The RBI HE website provides comprehensive information for both existing and new clients who require assistance in importing road and off-road heavy equipment from Canada and other countries into the U.S.
Check out the Solutions section if you require some out-of-the box thinking. Meanwhile, our Industries section shows how we handle specific import requests from clients in a variety of sectors including construction, agriculture, forestry, mining and transportation.
The website is optimized for both desktop and mobile use and features an exceptionally fast download time and easily accessible request form. Visit our Blog and Projects section often to see what we've been up to!